Drought is a result of extreme negative rainfall anomalies. Drought management strategies in vulnerable regions involve reduction of drought risk and targeting resources by better understanding the spatial and temporal variability of drought proneness. Drought hazard profile was developed by combining rainfall and evapotranspiration related indices derived from yearly and monthly data series.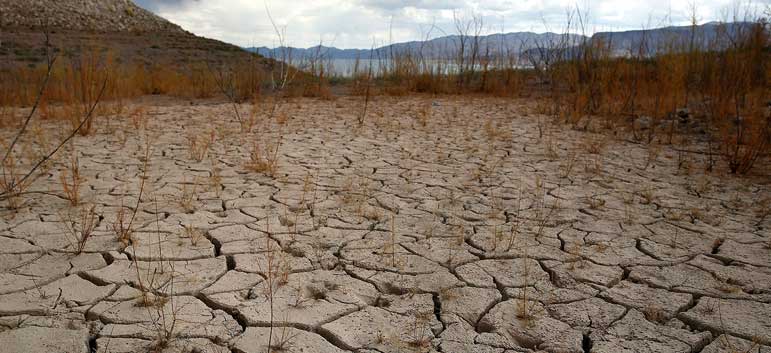 The drought hazard profile is helpful in formulating climatic zone based management strategies and plan activities to mitigate drought impacts.
Spatial Predictability
Likely
Spatial Dispersion
Moderately
Application of drought profile may include sustainable land and water use practices combined with early warnings, drought relief and insurance, etc. Inputs of scientists in soil-water-plant related policy interventions is also critical. The future population growth along with anticipated rapid development will add more pressure to water resources in all climatic zones, therefore important, beyond the level of water demand considered in the assessment.
With a very slow speed of onset (mostly months or in some cases years), droughts (or long dry spells) are becoming prevalent in some parts of Sierra Leone. The north-eastern parts of the country experiences longer usual dry spells at the peak of the normal dry season between February and March, with rainfall averaging below the normal expected downpours. This leads to reduction in the water table which eventually causes low moisture content and drought-like conditions.
Crop failure, fresh water shortage, wildfires and disease outbreaks, have been attributed to longer dry spell periods, countrywide. 
Areas which have been identified as vulnerable to long dry spells communities in the extreme north of Koinadugu district (Kabala) and Kono district.
National Profile
Parameters

Scale

1

2

3

4

5

Frequency

Very Rarely

Rarely

Sometimes

Often

Frequently

Magnitude

Trivial

Small

Moderate

Large

Very Large

Duration

Very Short

Short

Average

Long

Very Long

Areal Extent

Limited

Very Sparsely

Sparsely

Densely

Widespread

Spatial Predictability

Highly Predictable

Predictable

Likely

Randomly

Very Randomly

Speed of onset

Very Slow

Slow

Moderate

Fast

Very Fast

Importance

Not Important

Somewhat Important

Moderately

Important

Very Important

Spatial Dispersion

Very Concentrated

Concentrated Moderately

Moderately

Diffused

Widely Diffused
District Profile
Area/District

Frequency Scale

Magnitude Scale

1

2

3

4

5

1

2

3

4

5

Western Area

 

 

 

 

 

 

 

 

 

 

Bo

 

 

 

 

 

 

 

 

 

 

Bonthe

 

 

 

 

 

 

 

 

 

 

Moyamba

 

 

 

 

 

 

 

 

 

 

Pujehun

 

 

 

 

 

 

 

 

 

 

Bombali

 

 

 

 

 

 

 

 

 

 

Port Loko

 

 

 

 

 

 

 

 

 

 

Tonkolili

 

 

 

 

 

 

 

 

 

 

Kambia

 

 

 

 

 

 

 

 

 

 

Koinadugu

 

 

 

 

 

 

 

 

 

 

Kenema

 

 

 

 

 

 

 

 

 

 

Kono

 

 

 

 

 

 

 

 

 

 

Kailahun